Episodes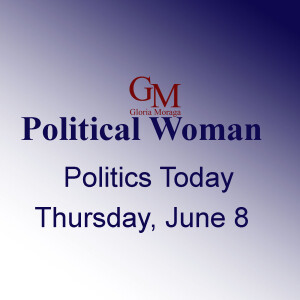 Thursday Jun 08, 2023
Thursday Jun 08, 2023
There are increasing signs that an indictment may be on the horizon.
According to a report by the New York Times on Wednesday, lawyers representing former President Donald Trump have received a "target letter," which typically precedes a criminal indictment.
The Trump Classified Documents legal nightmare and more in the Political Woman Podcast: Politics Today for Thursday, June 8, 2023.
Please subscribe. And follow me on TikTok and YouTube!