Episodes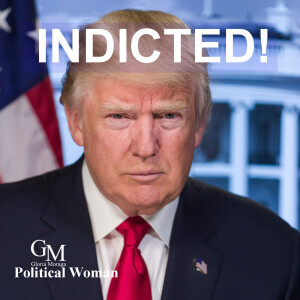 Thursday Jun 08, 2023
Thursday Jun 08, 2023
TRUMP INDICTED BY A FEDERAL GRANT JURY! What happens now? 
For the first time in the History of the United States, a former US President has been Indicted on Federal Criminal Charges. 
A Grand Jury in Miami voted to indict Donald Trump late Thursday afternoon. Trump's attorneys were notified, and he was informed at about 7 p.m.
Shortly after that, he posted videos and statements on social media sites. At the same time, his staff began blasting out fundraising e-mails and texts. 
Trump has been ordered to appear in Miami Federal Court on Tuesday, June 13, at 3 p.m.
If the charging documents are made public, I will share them on TikTok and YouTube. Please subscribe.